National Media Reviews
National Media Reviews
Top 100 Bass Lakes for 2013 - Bull Shoals Lake Ranks #18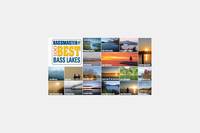 Bassmaster Magazine's second annual listing of the best fisheries in the nation is here. The list of the top 100 bass lakes for 2013 was developed by consulting state agencies on catch rates, population studies and stocking schedules for all the fisheries they managed. From there, we sent the list to B.A.S.S. Nation presidents and conservation directors to rank each of these bodies of water based on the tournaments they held. And then we had a panel of Elite Series pros, outdoor writers and industry professionals finalize the lakes list and rankings. Finally, we asked you. Over 3,500 B.A.S.S. members offered their opinions and rankings regarding their region. We hope you enjoy the 2013 list, and be sure to let us know what you think in the Facebook comments below.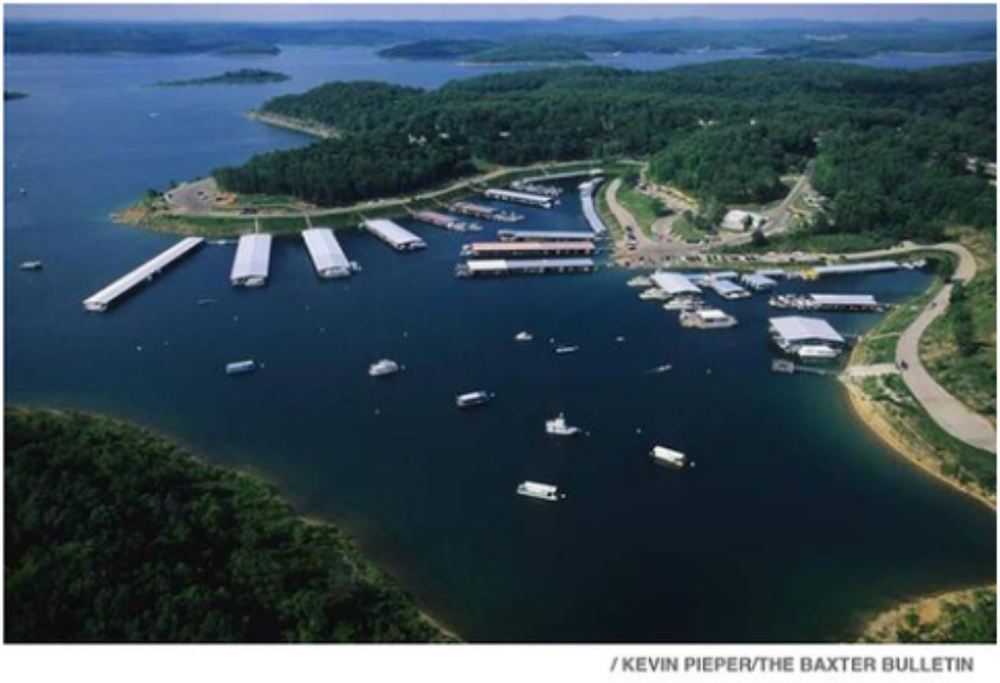 ---
Mountain Home Ranked 11th by Outdoor Life Magazine - May 2011

#11 Mountain Home, Arkansas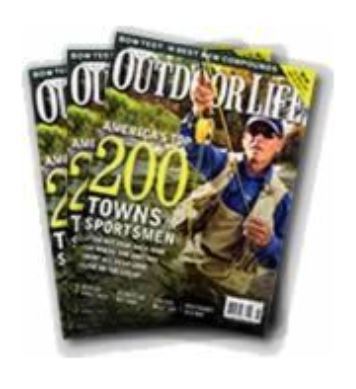 Top 200 Towns for Sportsmen
Population/growth
since 2000: 12,485 (13.4%)
Median Household Income: $31,842
Median Home Value: $124,961
Cost of Living Index: 85.6
The number-one town in our inaugural ranking four years ago, Mountain Home continues to hold strong in the top 20, this year coming in at number 11. This small town of fewer than 15,000 people is nestled in a valley in the heart of the beautiful Ozark Mountains between two enormous reservoirs: Bull Shoals and Norfork lakes. Local anglers enjoy year-round, open-water fishing for numerous species, including largemouth, smallmouth and striped bass, walleyes, crappies, bream, and catfish. The White and North Fork rivers hold enormous brown and rainbow trout, which thrive in the coldwater habitat below the dams.
But stellar fishing isn't the only game in town. Whitetail populations are holding steady, stands of red and white oak trees are the haven of innumerable squirrels, and chasing gobblers through the hollows of the Ozark National Forest is as much a rite of spring as listening to Cardinals baseball on KMOX.
Click to see entire "Top 200 Towns for Sportsmen" article.
---
U.S. Fish and Wildlife Service Recognizes White River in Magazine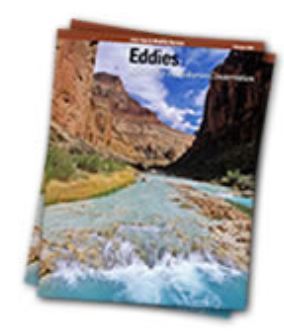 Eddies Magazine, published by the U.S. Fish & Wildlife Service, recently highlighted the White River, the local dams, and the Norfork National Fish Hatchery in an article in the Summer 2008 edition.
Davy Wotton, professional fishing guide and President of the Friends of the Norfork National Fish Hatchery, submitted the article stressing the importance and impact of the dams and the fish hatchery to the local economy. "The White River is not Montana's Madison, but it is indisputably a world-class destination trout fishery that would not be here, save for the dams," said Wotton.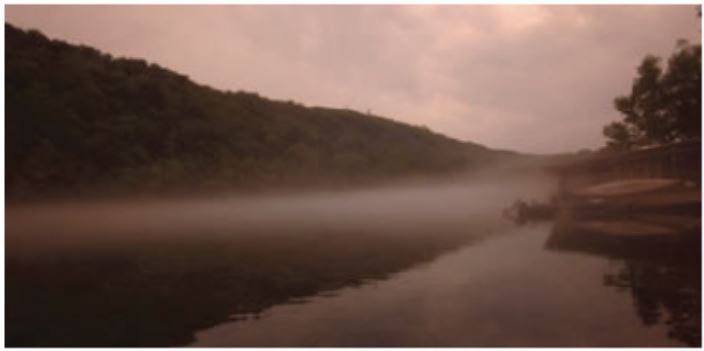 Arkansas Parks & Tourism
In 2004, the Norfork National Fish Hatchery stocked 1.8 million rainbow trout in Arkansas waters, generating retail expenditures of approximately 42 million dollars, over 900 jobs, and a total economic output of over 77 million dollars.
For information on Friends of the Norfork Fish Hatchery, contact Wotton at 870-499-3167.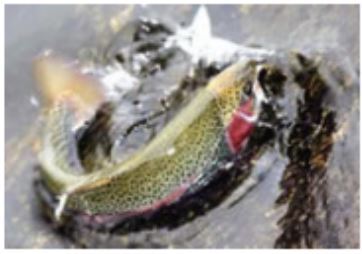 Norfork National Fish Hatchery
produces 1.8 million trout annually.
Excerpts from "Tailwater Trout" Eddies, Vol. I No. 2 (Summer 2008)
"The notion that trout could live in Arkansas was first tested below Norfork Dam in 1948. The Arkansas Game and Fish Commission planted and monitored 600 rainbow trout six inches long from Neosho National Fish Hatchery in Missouri. Biologists learned the waters were exceptional trout habitat and the fish showed extraordinary growth potential. In a year's time they had reached three pounds. In the second year, trout between six and eight pounds were commonly caught."
- Davy Wotton, Pro Fishing Guide, President Friends of the Norfork National Fish Hatchery
---
Mountain Home Ranked 1st by Outdoor Life Magazine
#1 Mountain Home, Arkansas
Big-fish diversity in a laid-back Ozarks valley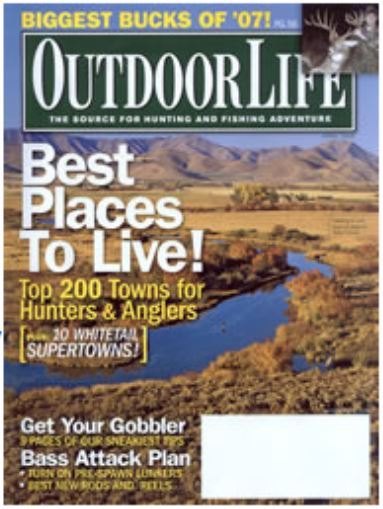 Leading Appeals: World-class fishing for trophy largemouth and striped bass, walleye, slab crappies and whopper trout in the White River and nearby Bull Shoals and Norfork lakes. Turkey, squirrels and whitetails - even timber ducks and black bear - occupy the Ozark National Forest.
Population: 12,215
Median Home Price: $92,900
Amenities: Excellent hospitals and schools, low crime rate, vibrant retail economy and cohesive community make this a great place to raise children or retire.
Bottom Line: Few towns have this diversity of fishing or such close proximity to boat ramps and trailheads.
Contact: enjoymountainhome.com
The first time Henry Seay fished northern Arkansas' White River Gorge he knew he'd buy a house nearby. That was seven years ago. Today the retiree from Phoenix owns a fish camp, Rim Shoals Resort, right on the bank of the trophy-trout stream. Seay still fishes the White River twice a week and adorns the walls of his business with evidence of his success, including mounts of brown trout pushing 30 inches.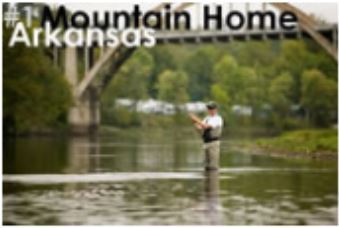 Trout fishing in north-central Arkansas rivals any Rocky Mountain destination. The White, Buffalo, Little Red and North Fork rivers boast hundreds of trout per mile thanks to the coldwater habitat below the region's bottom-release dams. Mineral content in the water fuels growth rates. The Norfork River gave up a 38 1/2-pound brown trout two decades ago and the constellation of fly shops in the area are decorated with photos of 5- to 8-pound trout. Warmwater anglers have a playground west of town on Bull Shoals Lake, where walleye, bream, bass and crappie are caught in flooded timber and off rocky points. Norfork Lake's striped and hybrid bass reach 30 pounds of scrappy, reel-screaming action.
---
Mountain Home Ranked 2nd by Field & Stream Magazine
Mountain Home, Ark.
The Big-Fish, Easy-Living Town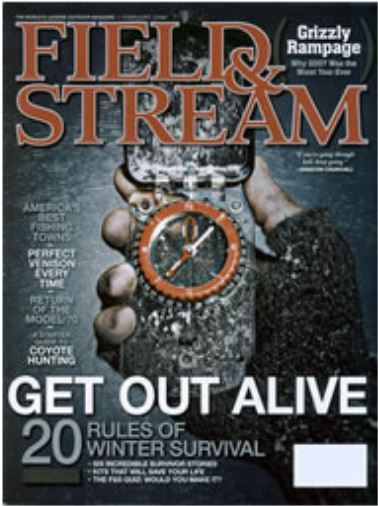 Nestled in the scenic Ozarks, Mountain Home is consistently rated one of the best places to retire to in the country. It's affordable, beautiful, safe, and laid-back. Taxes are low, and the fishing is off the charts. Norfork Lake and Bull Shoals Lake teem with largemouths, as well as stripers and walleyes. The kicker, however, is that you can also catch big trout with flies in the White or Norfork (North Fork) Rivers. It's fair to say that these tailwaters - part of a 170-mile network of coldwater streams - are some of the world's best trout fisheries. The Norfork served up the former world-record brown trout (38 pounds 9 ounces) in 1988; the White has stretches that hold hundreds of 5-plus-pound brown trout per mile. Obviously, with fish like that, Mountain Home's reputation is well understood by serious anglers. But the area isn't overcrowded, overpriced, or overdeveloped.
Local Secret: Float the Buffalo River to experience what this region was like before the dams that created the tailwaters were built – that is, wild rivers with some of the country's premier smallmouth bass fishing.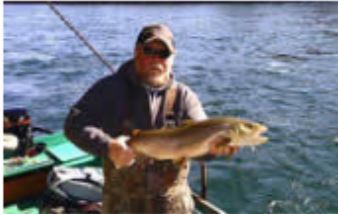 The Scene: In its history, the region has had a steadfast connection with the outdoors tradition. Since 1978, Mountain Home has been the headquarters for the world's largest wholesale distributor of fly-tying materials, Wapsi Fly Inc. If you're an angler who enjoys to hunt as well, you can pursue waterfowl, turkeys, wild hogs, and whitetails here.
Move Here Because: You have recurring dreams about catching a 20-pound brown trout on a fly and you like to be outside on a year-round basis.
Drawbacks: To really be able to appreciate the rivers and lakes, you definitely need a boat (or guide) to get around. Summers can be hot and sticky.
---
Mountain Home Featured in Wall Street Journal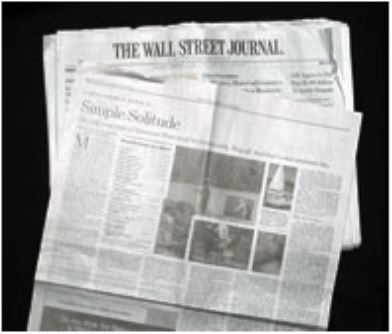 Eddie Majeste, Mountain Home Area Chamber of Commerce Executive Director and Mountain Home residents provided Jeff D. Opdyke, a writer for the Wall Street Journal newspaper with plenty of reasons for visiting and/or moving to Mountain Home.
The article included photographs of: fly fishing, (the nationally celebrated White and North Fork Rivers attract thousands of trout fisherman annually); water sports (including sailing and boating) on the clear, clean area lakes; one of the numerous waterfalls outdoor enthusiasts can visit in the are; the "Ivy League" look of the Arkansas State University Mountain Home campus (two-year college).
A chart "Mountain Home at a Glance" provided the following stats and demographic information - See Area Info.
One of the most important points in the article was the reasonable cost of housing and the lack of violent crime per capita.
You are invited to see a video online of our breathtaking Twin Lakes Region.
Call us today 1-800-559-7767 or (870) 424-4545 and we'll find you the perfect home - on the lake, on the river, on acreage, or in one of our delightful southern towns in the Twin Lakes area!
---
Fly Tyer Magazine - WAPSI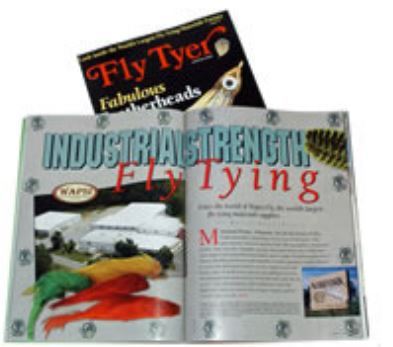 In the Spring 2005 issue, David Klausmeyer, editor of Fly Tyer Magazine featured six pages on WAPSI Fly - the world's largest fly tying materials supplier. WAPSI has been supplying the best in fly-tying materials since 1945. Located on 201 North, just outside of the Mountain Home city limits, WAPSI's 65,000 square foot multi-building facility welcomes visitors and residents to year-round tours of the day-to-day operations. Visitors to the facility can view skin/feather selection, dying and packaging operations. WAPSI imports products from over 20 countries and provides materials and product to customers in over 30 countries. WAPSI employs over 60 people. WAPSI Fly was awarded the Lee Wulff Award from the Federation of Fly Fishers for its innovative work in fly fishing and its support of conservation efforts.
Editor David Klausmeyer visited WAPSI owners - Tom Schmuecker, patriarch and his sons Karl, Joe, and Eric - and sales manager T.L. Lauerman to prepare the extensive story on WAPSI.
To arrange a tour of the WAPSI Fly facility, please call Baxter Real Estate Company at (870) 424-4545 or 1-800-559-7767.
---
Arkansas Leads in Existing-home Sales in 4Q
By Arkansas Business staff
Arkansasbusiness.com Daily Report - 2/15/06 12:10:13 PM
Arkansas led the nation in total existing-home sales in the fourth quarter of 2005, according to a report Wednesday by the National Association of Realtors.
In Arkansas, the fourth-quarter resale pace increased 29.8 percent over the fourth quarter of 2004. Alaska's existing-home sales rose 28.4 percent, and Louisiana posted the third-highest increase, up 28.1 percent. Six other states also recorded double-digit sales gains from a year ago, the report said.
In all, 24 states showed increases in sales activity over the fourth quarter of 2004. Twenty-three states and the District of Columbia posted declines.
The strongest performance was in the South, which reported an increase of 4.5 percent to a resale pace of 2.71 million units in the fourth quarter. After Arkansas and Louisiana, the strongest increase in the South was in Mississippi, up 17.6 percent. Sales in Oklahoma increased 15.6 percent.
Nationwide, the seasonally adjusted annual rate was 6.9 million units in the fourth quarter, up 0.3 percent from 6.88 million units in the fourth quarter of 2004, but 4.7 percent below the record pace of 7.24 million units in the third quarter of last year. The second-highest sales rate was 7.22 million units in the second quarter of 2005, the report said.